Hunt 9 -North Texas Whitetails, Mulies, Pronghorns,Turkeys and Quail
For hunters in the know, this area of Texas, east of Amarillo offers some of the most diverse hunting opportunities in the state. Whitetails in this area are more of the Kansas strain genetically than the more commonly known Texas strain.
This small outfitter offers completely free range hunts over a vast area. Hunts can be from blinds but may also be spot and stalk. All hunts are on a first come first served basis. When hunting with this outfitter there is an expectation that clients will abide by strictly enforced game management goals.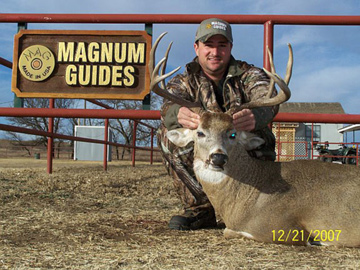 Food, lodging, guide service are all included in the hunt prices. This unique area is a well kept secret too among upland bird hunters with high densities of Rio Grande Turkey and Bobwhite quail.
This is not your typical South Texas or Hill Country hunt, as this unique area has an earlier rut period, far different terrain and deer running from 130 to over 170, with large bodies often exceeding 200 pounds in weight. Space is limited so book early.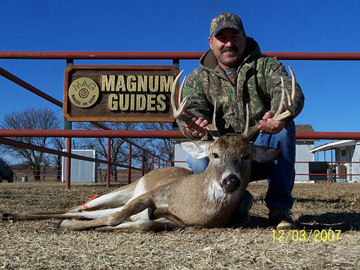 Pronghorns in this region are hunted through a landowner tag system. Expect goats in the 14-16 inch range and 100% success.