Hunt 76 - Australia Big Game 

For those of you with a desire to hunt the various big game species located in Australia we are proud to offer a great operator. Personally scouted by writer and television host Scott Haugen of "Trijicon's The Hunt." this outfitter offers big game hunts for key species like water buffalo, Banteng, as well as Rusa, Sambar, Axis and more.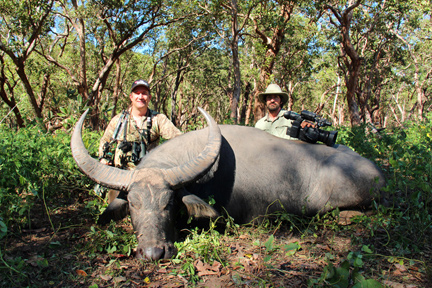 Buffalo and Banteng hunts are offered out of a Darwin base while most of the deer species are hunts in the Queensland region (Brisbane Airport).

Hunts can be customized based on individual goals and species desired. Hunting for free range and private estate type hunts are both offered through this operator.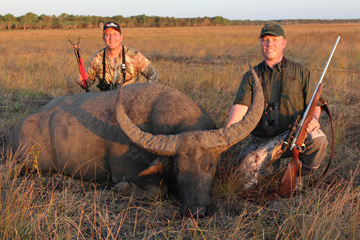 Hunting Rates (Darwin Region):
Water Buffalo 4 days up to 108 SCI $10,000 1x1, or 2x1 for $9000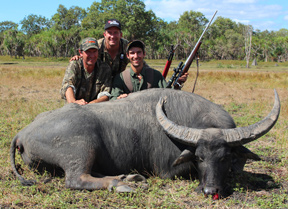 Banteng 3 days 1x1 $14,000, or 2x1 $13,000

Scrub Bulls $3000, Rusa $4500, Wild Boar $500 plus any day rates
Hunting Rates (Queensland Region):

3-5 day hunts, Day rate 1x1 $500, 2x1 $400, Guests $150 per day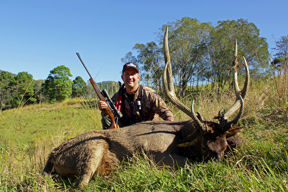 Red Stag $1750-$7000 360 SCI plus

Rusa $4500 to 38 inches, Fallow $3500, Axis $4500, Hog Deer $8000, Dingo $1000, Camel $3500
If you are looking for a great experience in a friendly country, or a family getaway give this operation strong consideration. Group discounts and package rates are also available.