Hunt 74 - Afognak Island Brown Bear, Roosevelt Elk, Sitka Blacktails and Waterfowl
This is one of the finest hunts in North America. Your host has been operating their lodge as a family for decades. Located by charter flight from Kodiak or Homer, Alaska, this venue is a remote getaway with outstanding hunts for Coastal Brown bear, Roosevelt Elk, Sitka Blacktails and unique species of waterfowl.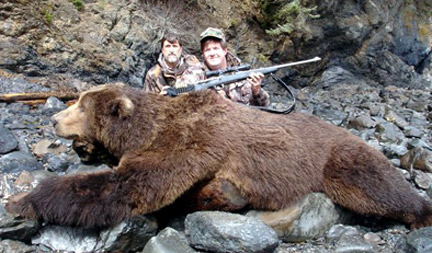 Though remote this hunt is lodge based and not a tent camp hunt. All hunts are fully guided with the exception of Sitka Blacktail Deer, which can be done as a self guided daily drop off from the lodge. Hunters are allowed up to three bucks per season. 

The lodge can accept parties of up to six people at a time depending upon what is being hunted. Brown bear and Roosevelt Elk tags are on a drawing. Sitka Blacktail Deer are over the counter and the outfitter is also a license vendor.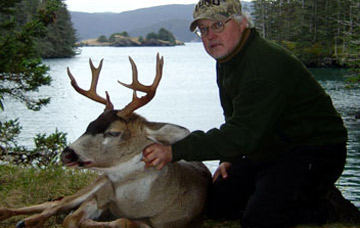 In addition to the hunting opportunities they also offer spring and summer fishing in the areas surrounding Seal Bay. All costs listed include food, lodging, guide if chosen, field preparation of game and all services while staying at the lodge. Air charters are reasonable and can be split among a party or group of guest. Your outfitter will aid you with that arrangement.  Licenses are at the client's expense as is travel to Kodiak and any overnights (This is expected) coming and going.

This is a place you can really enjoy and provides a great destination to visit anytime. The late season deer and duck hunting is superb, as are the brown bear.   
Hunt Prices:
10-Day Guided Bear Hunt $20,000

12-Day Guided Mixed-Bag (Bear, Elk, Deer, Duck) $25,000

6 Day Guided Roosevelt Elk: $10,000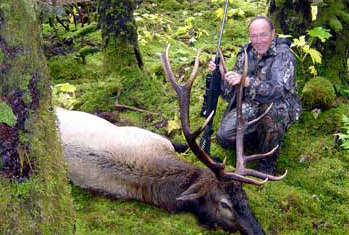 Trophy fee $2,500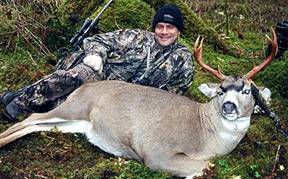 The season is between September 25 to November 30, with one Elk per hunter. Six days are recommended but length of hunts are often customized.


Guided Sitka Deer Hunt $800 per day per hunter
Unguided Deer Hunt $450 per day per hunter
The season is between August 1 to December 31, but the best hunting is during November and December. You are allowed 3 Deer per hunter and can be hunted at the same time as Elk, Bear and Ducks

Duck Hunt $800 per day The season is from October 8 - January 22 Non-Hunters -$400 per day