Hunt 67 - Quebec Caribou Hunts (Mobile Camps, High Success, High Trophy Quality)
This outfitter does things the right way when it comes to his caribou hunts. Caribou hunting can often be a hit or miss trip. With population numbers fluctuating, odd weather changes and altered migration patterns, predicting the right time to go is a gamble.  In order to be successful you must go where the caribou are and quickly.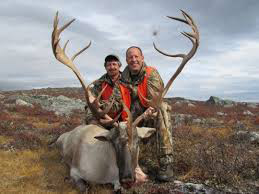 This outfitter uses helicopters to access his remote areas and bring the hunters to the caribou. Hunts are conducted on foot from mobile camps, not from aircraft. The helicopter simply goes places wheeled aircraft cannot. This is a high end hunt which offers high success and great trophies.

The outfitter also offers a solid hunt in its own right without the use of the helicopter for those hunters preferring a less expensive option. These are package hunts from Montreal.   There is also a self-guided option for those of you who prefer to do things on your own. If Quebec-Labrador Barren Ground Caribou are a species you desire to hunt, this is likely the best operation in the region.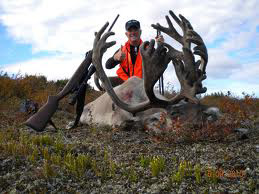 Hunt Prices:
Option# 1: $7595.00 USD. ROUND TRIP FROM MONTREAL
 First hotel night in Montreal on the way up (Double OCC)
Cook and meals at the camps. (Lunches prepared), Hot showers

1 guide per 3 hunters (Max 8 hunters in camp and 3 guides) Boats, motors and gas.

 Quartering, storing and boxing of caribou meat,1 cape prepared and salted. Extra capes $75.00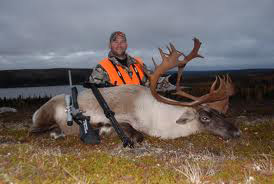 Transport of 1 whole and 1 split rack back to Kuujjuaq
Round trip jet transportation from Montreal to Kuujjuaq Quebec, Round trip air transportation from Kuujjuaq to the camps, Satellite telephone communications @ $3.00 per minute, Fishing, small game and black bear hunting $350 Harvest fee), Canadian taxes (GST).
*License fees are not included

Option #2:
$11,995 USD
The same hunt as above but 2x1 guiding and the use of up to 3 hours in the helicopter

Option #3:
$5695 USD Self guided
 5 day hunt with camp set ups, flights from Montreal and a camp manager, does not include food or licenses fees, taxes, etc. If you drive to base camp the hunt is $3495 for up to 6 hunters in camp.