Hunt 60 - Wyoming Lodge Based Private Land Elk and Mule deer
Located in Wyoming's Region K we have a private land hunt based out of a luxury lodge. Elk hunt draws are 100% and deer hunt draw odd are strong as well. This ranch offers a great hunt for groups of up to 8 people.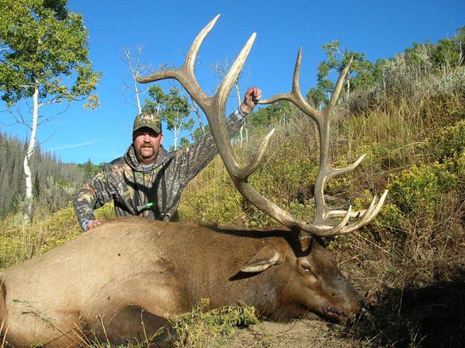 These are high success private land hunts for bulls 280-320. Early archery or gun hunting clients are welcome.  El k hunts are 5 days and deer hunts are 4 days in duration.

The lodge has 8,000 square feet of with 11 bedrooms, 8 bathrooms, a large & spacious kitchen and 3 great rooms. Washers and dryers are located on two levels. Relax in luxury after a great day of hunting with a personal chef to prepare all your meals. 
3 levels, there are 2 big screen Plasma satellite TV's, wireless internet, and Verizon and AT&T as well as VOIP phone access. There are fireplaces, a hot tub, fire pit and barbecue grill all help make your visit comfortable and enjoyable.  
You can even bring along your fishing pole as there are nearby ponds for fishing.