Hunt # 56 - Arctic Hunts: Musk Ox, Arctic Island Caribou, Walrus and More
These adventures take place in Nunavut, Canada. This is truly one of the last great frontiers on earth. These hunts take place in both spring and fall. This operation works directly with the Inuit community providing some of the best hunts for both species of Musk Oxen, Walrus, Arctic Island Caribou, Polar Bear, Wolf and even the Barren Ground Grizzly.
This is a hunt you need to do at least once. It is well organized with most trips based out of Cambridge Bay. Equipment for these cold weather hunts can be rented, and there are even summer hunts for those of you less inclined to enjoy the chill of the Arctic.
This type of hunt requires pre-planning and working with operators who have a track record of success. I have hunted with these people and am highly confident when sending you to hunt in this region.
Yes, Polar bear can still be hunted but sadly are importable into the US at this time.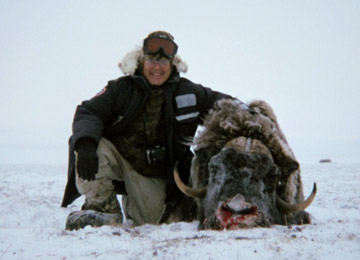 Hunt Prices:
Atlantic Walrus $9750
Fall Arctic Island Caribou/Greenland Musk Ox combo/Musk Ox only $6950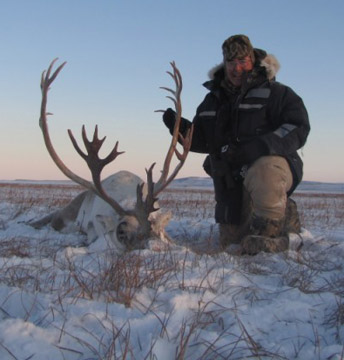 Summer Greenland Musk Ox $7950 3-4 day hunts
Spring Barren Ground Musk Ox $7650 2x2 guiding 6 days/ with Arctic Wolf $10,350
Barren Ground Grizzly Spring 3 permits only, $17,500
Polar Bear (Not US Importable) $35,000