Hunt 35 Central California Hogs, Bear, Varmints and Birds
We recently located this outfitter outside of Porterville, California who has some highly affordable hunting. With over 130,000 acres of leased private ground he can offers quality hunting for many species throughout the year.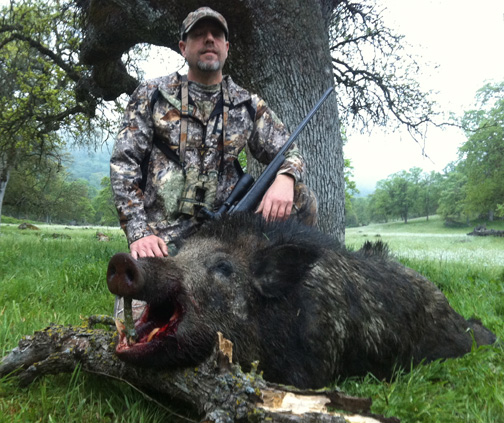 The area of California is often overlooked even residents as a hunting locale. Located in the foothills and mountains between Fresno and Bakersfield these hunts are convenient for residents both, north and south, as well as non-residents.    

We recently hunted wild board here and took two nice hogs in one day. During the hunt we saw bobcats, turkey, coyotes, deer, quail, waterfowl and some of the nicest free range hogs I have seen anywhere in the state.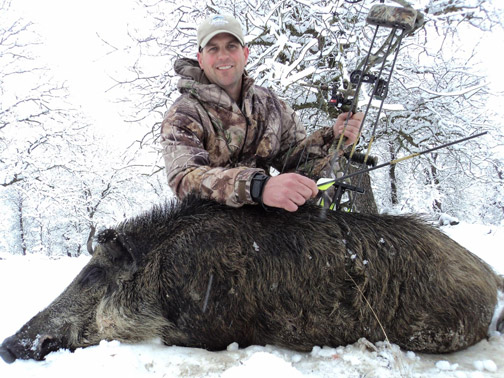 The deer hunting here is very limited and reserved to only about two per year. Success is expected but trophy quality will vary. Hog hunting should be minimally 100% on opportunity, as should turkey. This is also an area with large black bear which can be successfully hunted in the fall using spot and stalk tactics.

The quail populations here are refreshing to see and would make a fun day hunt. Varmint-calling, can also be highly productive. These are no frills hunts with a young and highly motivated outfitter. Field lunches are provided while lodging and food are located in nearby Porterville. You can also camp near Lake Success.

Consider this outfitter for your next hunt.
Hunt Prices:
Pig Hunts are a two day hunt $100 day fee, Total $500.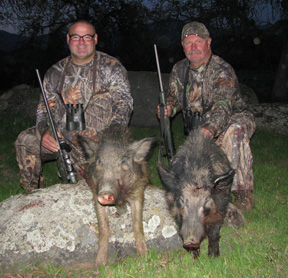 Bear and Deer two day hunt $500 day fee Total $2000

Bobcat and Fox two day hunt $100 day fee Total $500

Coyote 250 per day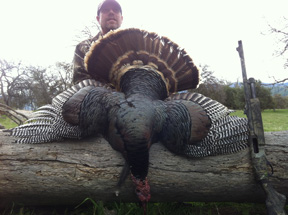 Squirrel $150 per day

Dove, Quail and Ducks $250 per day

Summer time Back Country Fly Fishing, price on request